FREE WI-FI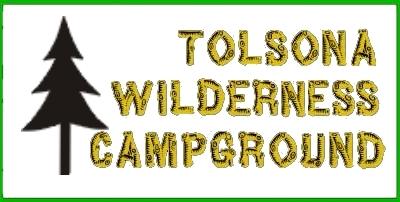 ---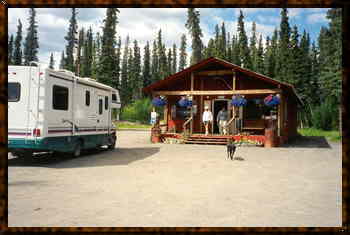 While in Alaska plan to stay at this very beautiful full-service campground, located 3/4 of a mile from the rush and noise of the Glenn Highway, with each campsite beside sparkling Tolsona Creek.
Hike, fish, explore, check your e-mail, or pick wildflowers and berries while enjoying our wilderness surroundings.
We are especially proud of our most recent additions:

a primitive one-mile trail to an active mud spring, and


a collection of 1920's sawmill and logging camp artifacts.
Campground photos are available so you can get a feel for the beautiful scenery you'll be surrounded with while staying at Tolsona Wilderness Campground!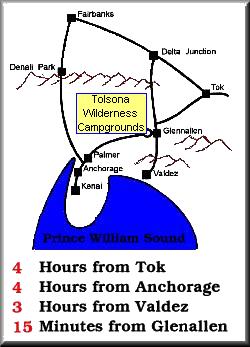 P.O. Box 23
Mile 173 Glenn Highway
Glennallen, Alaska 99588-0023
(907) 822-3865
camp@tolsona.com